Sprott Shaw College, British Columbia, Canada
Over a century ago, Robert James Sprott partnered with William Henry Shaw of Shaw Colleges in 1903 to open the first Sprott Shaw school, called Vancouver Business Institute.  Sprott Shaw has persevered through many challenges such as the Great Depression, several economic recessions, two World Wars, geopolitical strife, and numerous health pandemics and environmental crises.  Today, as one of the oldest educational institutions in Canada, with over 118 years of continuous history, we are very proud of the role we play in educating students in British Columbia. Driven by our values, all members of our Sprott Shaw community benefit from over a century of learning, teaching, and guiding with a purpose.
Always striving to offer the right programs based on the needs of the community, Sprott Shaw designed programs to retrain military personnel after the Second World War. The training included Morse Code, Radio Broadcasting and Aviation. The College established a broadcast station for the school with a signal being picked up as far away as Hawaii. The station was known as CKMO, which is now 1410 CFUN. The legendary broadcasters Jack Cullen and Ernie Rose were graduates of the school. Many well-known students, including world-renowned artist Emily Carr, spent time with Sprott Shaw on their journey towards accomplishing their dreams.
Sprott Shaw has maintained a sharp focus on providing relevant skills for meaningful jobs in high growth industries. By employing adult education theory principles, the curriculum has expanded to include programs in nursing, trades, healthcare, tourism, hospitality, business, administrative and international studies.
The modern campuses of Sprott Shaw now educate over 4,000 students each year. All sixteen Sprott Shaw College locations feature comfortable class sizes, qualified instructors, hands-on training, and a friendly, appropriate learning environment for adults of all ages. During the past century, Sprott Shaw College has built a solid reputation with both the private sector and government. This reputation is based not only on training excellence but also on Sprott Shaw graduates enviable record of securing successful jobs after training. In all cases, the College's goal is to help students to obtain employment after their studies and open the door for lifelong learning.
Sprott Shaw Language College, Vancouver & Toronto, Canada
At Sprott Shaw Language College ("SSLC"), the core competence is teaching English through different methodologies or programs to international students; they have done so for over 20 years and over 150 000 international students. SSLC has campuses in Vancouver, Victoria, and Toronto, providing students with options to experience and study at different parts of Canada.
The College can cater to a student's unique level of skills, and students can choose and combine classes based on their wants and likes. SSLC offers international students new experiences, new challenges, and new ways to learn English. Students at SSLC have access to academic advisors to guide them on the right path. In addition to ESL, SSLC also offers numerous test preparation programs; IELTS, TOEFL, TOEIC, CAE, FCE and language enhancement programs, Power-speaking and Modern Media, and Business English. SSLC has numerous partnerships with colleges and universities through its' comprehensive English for Post-Secondary Education, IEPE and EPE pathway programs.

Global Education Alliance Inc., Canada, China, Philippines, and Vietnam
Global Education Alliance ("GEA") is the premier solution for international students seeking to study in North America. Headquartered in Canada with infrastructure in various countries, GEA provides a global support system that ensures the study experience in North America is safe, productive, and enjoyable.
The Immigration Consultants of Canada Regulatory Council (ICCRC) is the national regulatory body authorized by the Government of Canada to regulate the Canadian immigration consulting industry. GEA's Regulated Canadian Immigration Consultant (RCIC) is a member in good standing with ICCRC. In recognition of the unique immigration concerns of international students, GEA's services also include Canadian immigration advisory and representation services. Paired with GEA's in-depth expertise in Canadian education matters, GEA can provide practically relevant and timely advice to students hoping to study, work, and possibly immigrate to Canada.
The International Consultants for Education and Fairs (ICEF) accredits Global Education Alliance. ICEF offers various solutions and enhancements to support the growth in the international education sector. Following a rigid selection process to ensure that only relevant key players are acknowledged, ICEF has built its database of the world's top educators and agents in terms of performance quality. In 2010, ICEF started giving formal recognition to education agents who have passed their standard of quality considered to be the strictest in the industry. Having met ICEF's quality control, GEA gained the ICEF Agency Status, ensuring student clients and partner institutions of the highest quality in education consultation.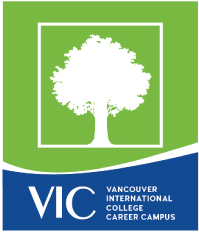 Vancouver International College Career Campus, Vancouver, Canada
Vancouver International College Career Campus ("VIC-CC") is an international college dedicated to providing students with the best English language learning environment. VIC-CC offers courses with unique English language concentrations such as Business English, Medical English and IELTS test preparation.
Since its inception in 2000, VIC-CC has enjoyed an excellent reputation in the English language training industry and has educated over 20,000 students. VIC-CC is widely known for its' Speaking Clinic and Real Canadian Pronunciation classes. Students are invited to learn in student-centric classrooms where they will receive one-on-one feedback and error correction from their TESL Canada – Certified instructors. VIC-CC also offers one of the only English for Children and Families programs in the downtown Vancouver core. Families with children and teens can study together and experience Vancouver together.
CIBT Schools, China
• Beihai International College at Weifang University, Shandong, China
• Jin Hua CIBT Center, Zhejiang, China
Students of CIBT's schools in China are recent high school graduates or adults working in urban centers. CIBT believes that its core educational programs in business, healthcare, hotel and sports management represent large and growing markets with attractive employment opportunities. CIBT's programs and services in China are provided on-campus within an established local university or College through cooperation agreements between CIBT and the respective university or College.
Located in Weifang, Beihai International College is an accredited, post-secondary education provider. Jin Hua CIBT Center is a joint program with Jin Hua Technical College in Jin Hua, China. Students are attracted to its schools due to its brand name, the quality of its programs, its long operating history. Other attractions are its extensive international network, its ability to provide training that is relevant in obtaining jobs from multinational corporations in China and elsewhere.
Need to learn more about our subsidiaries?
Inquire Today